• behind the scenes • hand painted • handmade • shop small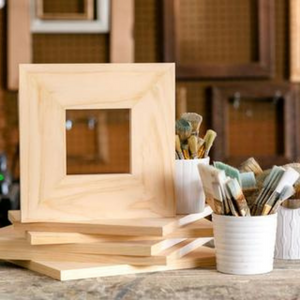 As a shop owner myself - I completely honor and love the magic of shopping small. Unique products, things made by hand, the artistry that goes into it, and how completely one-of-a-kind pieces are. So I thought you'd love a little behind the scenes look at our completely unique, hand made, hand painted pieces...   Handy hubs making our frames out of quality pine, which ensures a beautiful frame that will last the test of time. Precisely cut with our favorite Festool tools.  Rows upon rows of our favorite Sherwin Williams paint. One of our favorite things about this brand is not...
---
• clean • crisp • gallery wall • Piedmont • raw wood • sea salt • white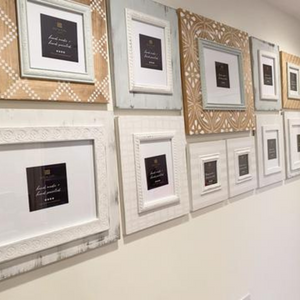 It's been a few months since we've been back in Virginia and we are finally feeling settled. Life is different from the sun and sand of Florida, but we love celebrating the joys of Mid-Atlantic life. Mountains, vineyards, seasons, and more. So to honor our new-ish home, we give you the latest Delta Girl Frames collection: the 11-piece Piedmont Collection. We see this collection shining in an entryway, hallway, or family room. She's clean and crisp, a little earthy, a little hint of color...and just timeless. All the things we love about our home. 🌄    
---
• blue • bright colors • command center • cork • dry erase • laundry room • mom command center • refresh • spring • teal • wall command center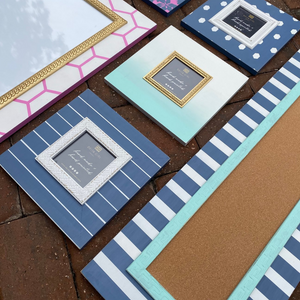 Anyone else feeling ALL the Spring vibes? Gimme all the bright colors, flowers, warmer temps, and more SUNSHINE. Coming off such a hard 2020 - I can't help but be inspired and refreshed by Spring and excited to bring some of that into our homes too!  Spring colors? Check.  Happy patterns? Check.  How about adding a little organization too so that moving forward we've got smarter systems set up? Check.   Obsessed with our *new* command center . Created initially for a sweet client looking to bring some happy onto a basic wall that brings together her laundry room (*see that amazing teal...
---
• clean decor • clean gallery wall • crisp decor • easy decor • easy frames • easy gallery walls • modern gallery wall • staircase frames • white frames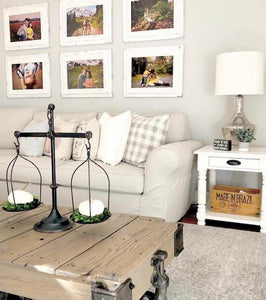 You want a stunning gallery wall. BUT - trying to decide layouts, pick colors and patterns, and pull it all together feels like an impossible task. FRIEND - we're here to help. We believe in the power of the picture frame... laugh if you will.. but we've seen just how our frames can transform spaces and bring together those favorite pieces and make the home feel like so much more.  Even more after all we've been through in 2020, we feel such passion for helping our homes really feel like a place to recharge, refresh and call home.  photo by...
---
• gift • gift guide • gold • mom • mothers day • sale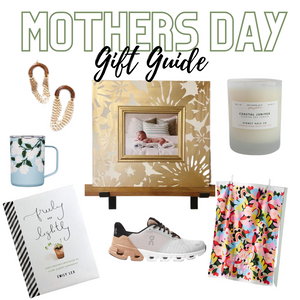 It's not too late to spoil your momma... (or yourself, who are we to judge, 'ey?!) But what kinda friend would we be if we didn't share some of our current faves...  Let's shop together shall we? Earrings: Any earring that has wood in it is a winner in our book. These beauties from Anthropology are a must have and even come in a few colors too!  Candle: Listen we've been a HUGE fan of Sydney Hale since we were first gifted one years ago (thanks Kate). Her scents are truly amazing. You can't go wrong snagging one of these for mom. Lord...