• clean decor • clean gallery wall • crisp decor • easy decor • easy frames • easy gallery walls • modern gallery wall • staircase frames • white frames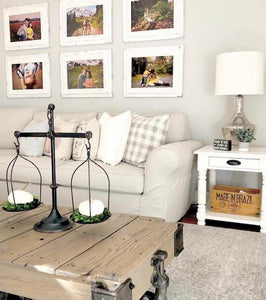 You want a stunning gallery wall. BUT - trying to decide layouts, pick colors and patterns, and pull it all together feels like an impossible task. FRIEND - we're here to help. We believe in the power of the picture frame... laugh if you will.. but we've seen just how our frames can transform spaces and bring together those favorite pieces and make the home feel like so much more.  Even more after all we've been through in 2020, we feel such passion for helping our homes really feel like a place to recharge, refresh and call home.  photo by...
---
• gift • gift guide • gold • mom • mothers day • sale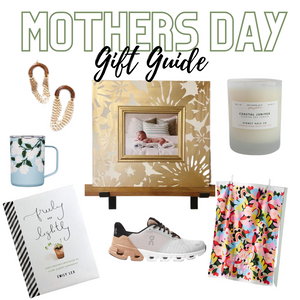 It's not too late to spoil your momma... (or yourself, who are we to judge, 'ey?!) But what kinda friend would we be if we didn't share some of our current faves...  Let's shop together shall we? Earrings: Any earring that has wood in it is a winner in our book. These beauties from Anthropology are a must have and even come in a few colors too!  Candle: Listen we've been a HUGE fan of Sydney Hale since we were first gifted one years ago (thanks Kate). Her scents are truly amazing. You can't go wrong snagging one of these for mom. Lord...
---
• fern • white decor • white frames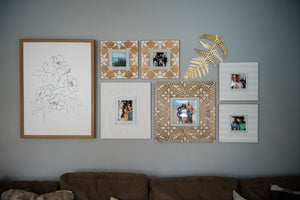 Anyone else plant obsessed? They are our [SERIOUS] love language here in the workshop. I mean... more plants, less problems. AMIRIGHT? We happened to be shopping at our local hotspot, Chartreuse and Co., when we came across this metal fern cutout. Sidenote- if you've never been to a barn sale, you have no idea what you're missing. Anyway, it was love at first site and gave us SO MUCH inspo. A neutral frame collection that captures nature at it's finest. So when we designed our latest collection, we had to give homage to this find by naming it the Fern Collection. She's...
---
• clean • modern • new • transitional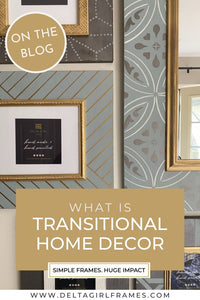 2020 brought changes to all homes...included the home of
Delta Girl Frames
. So as we adapted, we also refocused our design aesthetic. Transitional decor for the win.
---
Friends! I am SO excited to FINALLY share with you the fruits of our labor… we've been working for MONTHS to revamp our website! New frames, new sizes, more information, more inspiration, and more options for you!! Trying to decide which Delta Girl Frames you'd like to add to your wish list for Santa? Create an account, build your wish list and send it to your special someone – hint hint:: hubby. Or want to gift your bestie with a gift you KNOW she'd love – you can now order both printed and digital Delta Girl gift cards! Never panic...