• beach decor • command center • custom design consultation • modern decor • Traditional decor • transitional • white and black decor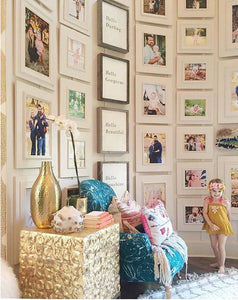 Remember when we used to do those cosmo quizzes to find out our 'type'... wouldn't it be great if there were easy 'finders' like that for other areas of our life? How about this.. Our delta girl Style finder - want a gallery wall but just can't make a decision? We're here to help! Check out these 
7
 categories below to help decide which wall works best for you!
---
• affordable • budget friendly • character • chic • handmade frames • minimalist • oak clipboards • simple • single picture frames • statement frames • wooden frames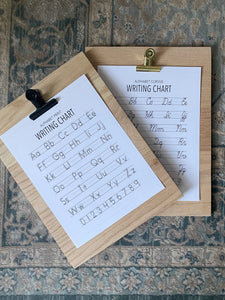 Are you looking for ways to spruce up your home décor without breaking the bank? Look no further! Here are five tips to help you decorate your space on a budget. Invest in a few (forever) statement frames (hello Delta Girl Frames) - a couple of my favorite pieces include our single blue ombre with gold leafing, our gold modern floral frame, or our single black petals 8x10 frame that is sure to be a statement piece. Thrift!- Girl old is new now. Nothing gives a wall character and class like a Delta Girl Frame mixed with your favorite vintage...
---
• 3 piece frame set • home decor • make a statement • non cluttered • simplified home decor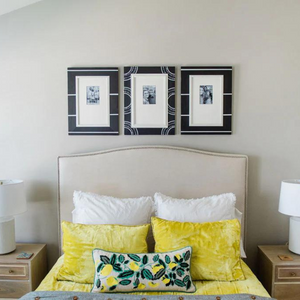 I don't know bout you, but with a new year typically comes a little home refresh. If you are looking for a way to simplify your walls in 2023, below you will find various tips, tricks, and frame options to spruce up any room in your home. 
---
• behind the scenes • frames • hand made • hand painted • quality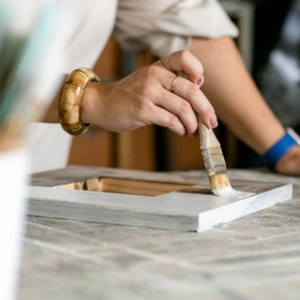 The other day I met a new friend who asked... soooo ... I hear you own your own business, what do *exactly * DO you do? I've been struggling with this a lot lately. A better way to describe what we do and who we are. TECHNICALLY we make picture frames. BUT.. are they really "JUST" picture frames? No, not really... not even close. We design galleries for clients homes, we make frames, but we also make so much more. It got me thinking how best to describe our work. It's like a little love story more... a woodworker falls in love...
---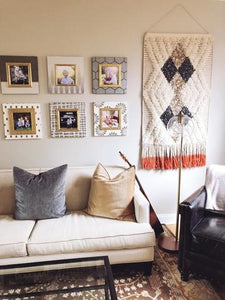 In 10+ years we've done some AMAZING projects. TRULY.  And as we sit back and *pinch* ourselves getting to bring to life so many amazing pieces for some unbelievable customers... we thought it'd be fun to share some pics of a few of our all-time favorites. *Not to mention, we love sneak peeks into others home #amiright... so let's dig into them, shall we? So first out the gate.. THIS set was one of our faves because it was *SUCH* a fun challenge. Does that really surprise you tho? I LOVE a good design challenge. This custom collection was a...