• art frame • chalk board • cork • custom frame • dry erase • map • mirror • picture frame • portrait frame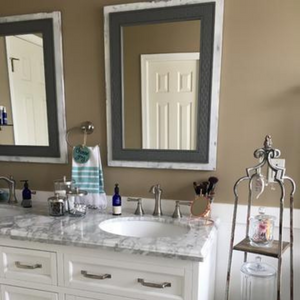 We love a multi-purpose item. Who doesn't? Heck, we're still looking for the appliance that does our grocery shopping and cooks all the meals for us. A girl can dream. Ha. In the meantime, we can introduce you to ALL THE MANY WAYS one can use a Delta Girl Frame. Yes, we help you house more than just your most prized photos. Check out the 8 uses below and comment with your favorite! 8 Possible uses for Delta Girl Frames 1. The OG: Photo It's what we're known for and the most obvious use of our Delta Girl products. We love...
---
• blue • bright colors • command center • cork • dry erase • laundry room • mom command center • refresh • spring • teal • wall command center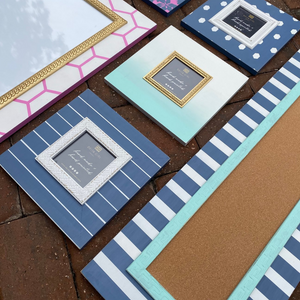 Anyone else feeling ALL the Spring vibes? Gimme all the bright colors, flowers, warmer temps, and more SUNSHINE. Coming off such a hard 2020 - I can't help but be inspired and refreshed by Spring and excited to bring some of that into our homes too!  Spring colors? Check.  Happy patterns? Check.  How about adding a little organization too so that moving forward we've got smarter systems set up? Check.   Obsessed with our *new* command center . Created initially for a sweet client looking to bring some happy onto a basic wall that brings together her laundry room (*see that amazing teal...