• dad • fathers day • gift guide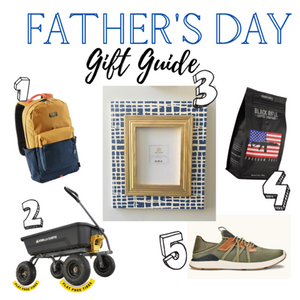 Alright friends... only thing we love better than giving a gift is SEARCHING for the perfect gift for our loved ones. Both our Dads and our Hubs deserve an extra special treat this year given all we've been through #canigetanamen?! We love hearing what others are gifting... so we thought we too would share some of our faves this year!  Let's treat him ....  1. Pack it: Listen you're never *really* too old (or young) for a new backpack. And this one is so darn cool that honestly I'd use it too. And with our fave LL bean quality you...
---
• art frame • chalk board • cork • custom frame • dry erase • map • mirror • picture frame • portrait frame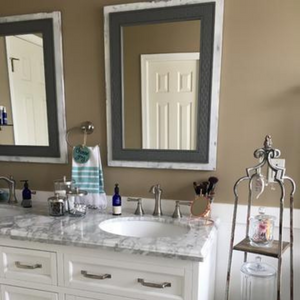 We love a multi-purpose item. Who doesn't? Heck, we're still looking for the appliance that does our grocery shopping and cooks all the meals for us. A girl can dream. Ha. In the meantime, we can introduce you to ALL THE MANY WAYS one can use a Delta Girl Frame. Yes, we help you house more than just your most prized photos. Check out the 8 uses below and comment with your favorite! 8 Possible uses for Delta Girl Frames 1. The OG: Photo It's what we're known for and the most obvious use of our Delta Girl products. We love...
---
• beachy • boy • few • girl • office • pinstripe • playroom • school room • single frame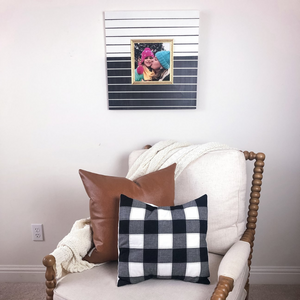 You're a modern girl... you dont want a lot of 'stuff' ... and you love clean lines, good symmetry and beautiful things. Sister, we hear you. While we LIVE for a delicious gallery wall of frames, we also know the *MAJOR* impact a single frame can have.  See here... look at these amazing single portrait frames. As a mom of three I love that each child has one single beautiful frame of themselves... capturing one of my favorite moments. These frames are classic, bold, and really represent the personality of the child too. My oldest (left) is my beachy girl.....
---
• behind the scenes • hand painted • handmade • shop small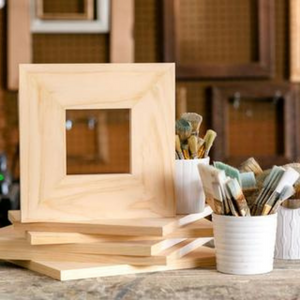 As a shop owner myself - I completely honor and love the magic of shopping small. Unique products, things made by hand, the artistry that goes into it, and how completely one-of-a-kind pieces are. So I thought you'd love a little behind the scenes look at our completely unique, hand made, hand painted pieces...   Handy hubs making our frames out of quality pine, which ensures a beautiful frame that will last the test of time. Precisely cut with our favorite Festool tools.  Rows upon rows of our favorite Sherwin Williams paint. One of our favorite things about this brand is not...
---
• clean • crisp • gallery wall • Piedmont • raw wood • sea salt • white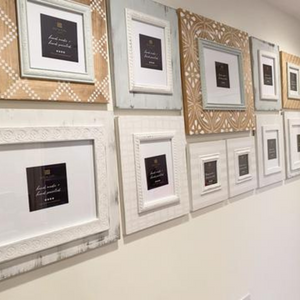 It's been a few months since we've been back in Virginia and we are finally feeling settled. Life is different from the sun and sand of Florida, but we love celebrating the joys of Mid-Atlantic life. Mountains, vineyards, seasons, and more. So to honor our new-ish home, we give you the latest Delta Girl Frames collection: the 11-piece Piedmont Collection. We see this collection shining in an entryway, hallway, or family room. She's clean and crisp, a little earthy, a little hint of color...and just timeless. All the things we love about our home. 🌄