CUSTOM CONSULTATION

As southern mommas we KNOW that your family, and your home, are THE most important thing in your world. Creating the perfect gallery wall to display you favorite memories and pieces is our most favorite thing. Ever. We get it – you want them to be perfect, and you definitely want them to reflect you. If you're not exactly sure which colors/patterns/arrangement are best for your space – Let us help! Schedule a consultation below to set up a phone consultation with our lead designer, Alexis Knox. You will discuss your vision for your space, what pieces you're looking for and all of the available options for your custom collection. Wholesale discounts are NOT applicable to custom design consultations.

All consultations start at $40 for a single-space consultation. Total cost of gallery collection depends on the size of your space as well as number of frames selected and the size of frames. We will discuss your vision, budget, and goal for the space more in depth during your design consultation.
SHOP NOW
It's time to book your design consultation with our designer so that we can chat all the fun details of your vision and space. Keep in mind our typical turnaround is about 4 weeks – so the sooner you get your consultation scheduled – the sooner you'll have your frames!
SCHEDULE NOW
Give us all the details! We love seeing photos of your space. Get ready for our discussion by completing the pre-consultation worksheet prior to our meeting. This will help us determine what your design goals are as we work together to create the perfect collection for you!



VIEW WORKSHEET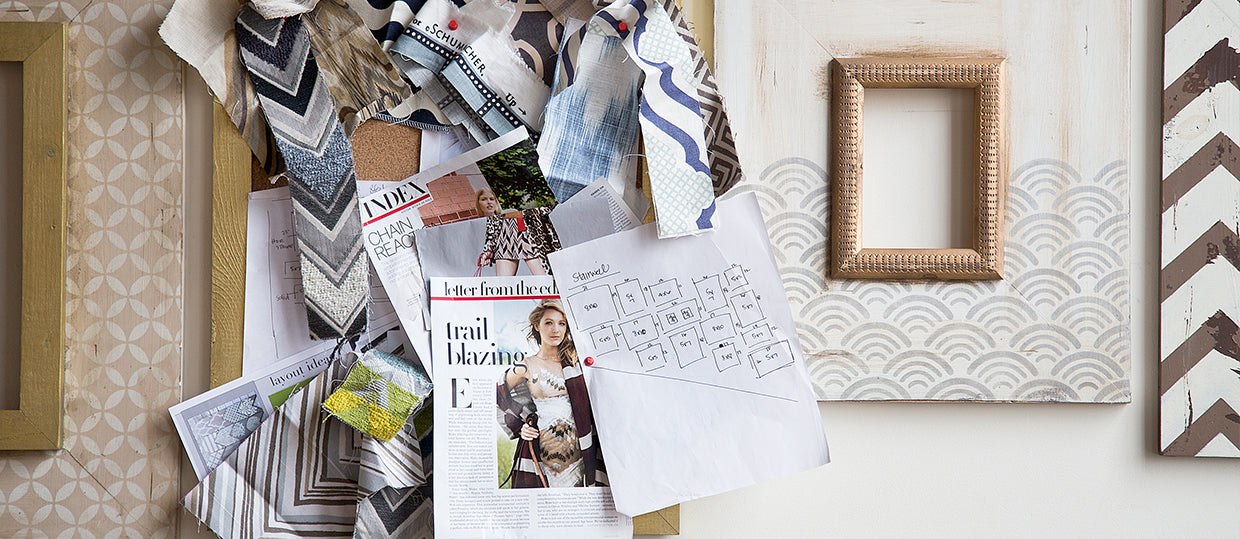 THE [FULL] CONSULTATION PROCESS:


PURCHASE A CONSULTATION
First step is to purchase the design consultation-see that handy purchase design consultation button above? Click it and add to cart!

BOOK YOUR DESIGN MEETING
Next, you'll select a day and time for our one-on-one 30 minute design consultation call. Once you've purchased the consultation – book your meeting day/tim.

COMPLETE THE CONSULTATION WORKSHEET
As we gear up for your design call, please complete our consultation worksheet prior to your design call. We value your time as well as ours-we want to make sure you're ready to answer these questions and get you a design as quickly as possible!

LET'S CHAT
During our design consultation, we'll discuss your answers from the design worksheet – review photos of your space – talk about colors, patterns, and vision for your space –so that we ensure we design exactly what you're looking for.
YOUR LAYOUT COMES TO LIFE
After our call, the design team will create a to-scale engineering layout plan for the space – the layout will showcase the suggested frames, layout and spacing to fit your exact space, as well as an estimate for the proposed layout. This step ensures we first select the exact number of frames and layout for your space and budget. Once the layout is approved – an invoice will be sent for the collection designed – this ensures we get a quick jump on hand making your frames, and minimizes the wait until you've got your fab pieces in your hands!

TIME FOR PATTERN & COLOR
While we get starting making those beautiful hand made frames, next up, we overlay pattern, colors and those special specific details for each of your hand made, hand painted pieces. This ensures not a minute is wasted – we're creating your frames while we also finalize the colors and patterns. Once these details are approved, next step is for us to get to work creating your pieces!

WE GET TO WORK
You've given us the green light and now it's time for us to get to work – creating each piece just for you!

DO THE HAPPY DANCE
Finally, an email is sent with the FedEx tracking information for your custom collection. Sit back and do the happy dance when your collection is shipped out. You'll also receive a copy of the layout we created just for you so hanging your new collection is super simple.