• beachy • boy • few • girl • office • pinstripe • playroom • school room • single frame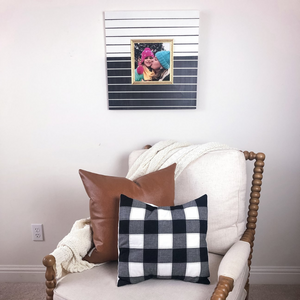 You're a modern girl... you dont want a lot of 'stuff' ... and you love clean lines, good symmetry and beautiful things. Sister, we hear you. While we LIVE for a delicious gallery wall of frames, we also know the *MAJOR* impact a single frame can have.  See here... look at these amazing single portrait frames. As a mom of three I love that each child has one single beautiful frame of themselves... capturing one of my favorite moments. These frames are classic, bold, and really represent the personality of the child too. My oldest (left) is my beachy girl.....
---
• gallery wall • single frame • solid frames • white • white decor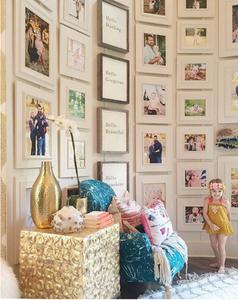 Hello Loves!  Well, well, well.  Frame of the month was such a success for all of us last year, we've decided to bring it back.  We meant to launch it on April 1st, but Saturday vibes got a hold of us.  Forgive us ok? Drum roll please!  Our first 2017 FRAME OF THE MONTH is white on white!  This frame combo is an instant classic.  She goes into any existing collection, serves as a beautiful stand alone, makes a great first Delta Girl frame and is just all around perfect.  This week…through Friday, April 14th, our ever popular white on...