• behind the scenes • frames • hand made • hand painted • quality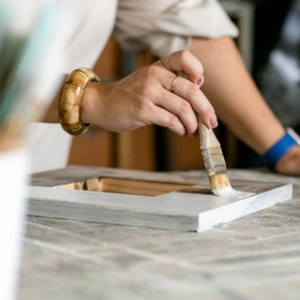 The other day I met a new friend who asked... soooo ... I hear you own your own business, what do *exactly * DO you do? I've been struggling with this a lot lately. A better way to describe what we do and who we are. TECHNICALLY we make picture frames. BUT.. are they really "JUST" picture frames? No, not really... not even close. We design galleries for clients homes, we make frames, but we also make so much more. It got me thinking how best to describe our work. It's like a little love story more... a woodworker falls in love...
---
• about us • frame • hand made • our frames • picture frame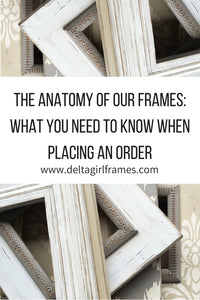 We talk about our frames all the time, all day long and we still have to double check ourselves from time to time.  So we know you might get confused from time to time when placing orders.  We strive to make ordering simple for you all and create great combos that you can order as is-but should your creative juices feel a need, a need for speed, then we want you get exactly what you want! Lets discuss the anatomy of our frames! When you place an order, you'll be asked about the size, base color, pattern, pattern color, trim,...