• blue wash • color wash • colored frames • no pattern • sale • solid frames • wash frames • white wash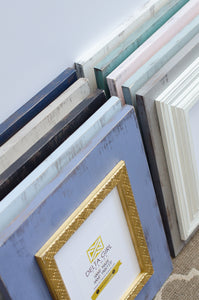 It's here!!  We're moving soon and working through every step of de-stashing all.of.our.wood supplies.  Crackers and canned beans for dinner, secretly throwing out of toys while kids are in school, and clearing out some wood so our movers don't laugh at us when they come pack the studio. So? You win!  We're having a sale on all of our wash frames! Let's chat about a wash for a second.  Every single one comes out slightly different.  Its a beautifully unique treatment we use to get a lot of color and a lot of weathered appeal.  These frames are beautiful as...
---
• gallery wall • single frame • solid frames • white • white decor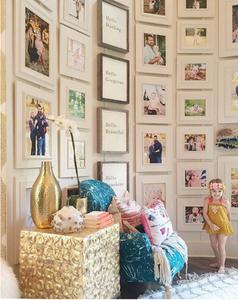 Hello Loves!  Well, well, well.  Frame of the month was such a success for all of us last year, we've decided to bring it back.  We meant to launch it on April 1st, but Saturday vibes got a hold of us.  Forgive us ok? Drum roll please!  Our first 2017 FRAME OF THE MONTH is white on white!  This frame combo is an instant classic.  She goes into any existing collection, serves as a beautiful stand alone, makes a great first Delta Girl frame and is just all around perfect.  This week…through Friday, April 14th, our ever popular white on...