• gift • gift guide • gold • mom • mothers day • sale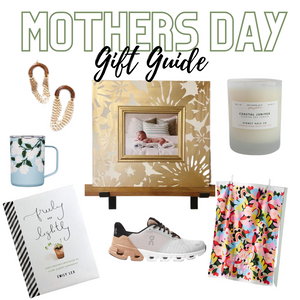 It's not too late to spoil your momma... (or yourself, who are we to judge, 'ey?!) But what kinda friend would we be if we didn't share some of our current faves...  Let's shop together shall we? Earrings: Any earring that has wood in it is a winner in our book. These beauties from Anthropology are a must have and even come in a few colors too!  Candle: Listen we've been a HUGE fan of Sydney Hale since we were first gifted one years ago (thanks Kate). Her scents are truly amazing. You can't go wrong snagging one of these for mom. Lord...
---
• blue wash • color wash • colored frames • no pattern • sale • solid frames • wash frames • white wash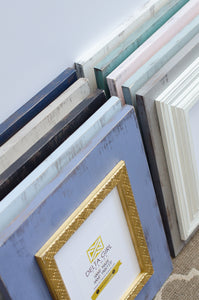 It's here!!  We're moving soon and working through every step of de-stashing all.of.our.wood supplies.  Crackers and canned beans for dinner, secretly throwing out of toys while kids are in school, and clearing out some wood so our movers don't laugh at us when they come pack the studio. So? You win!  We're having a sale on all of our wash frames! Let's chat about a wash for a second.  Every single one comes out slightly different.  Its a beautifully unique treatment we use to get a lot of color and a lot of weathered appeal.  These frames are beautiful as...