• gift • gift guide • gold • mom • mothers day • sale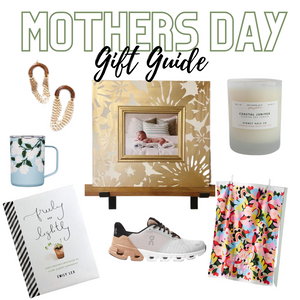 It's not too late to spoil your momma... (or yourself, who are we to judge, 'ey?!) But what kinda friend would we be if we didn't share some of our current faves...  Let's shop together shall we? Earrings: Any earring that has wood in it is a winner in our book. These beauties from Anthropology are a must have and even come in a few colors too!  Candle: Listen we've been a HUGE fan of Sydney Hale since we were first gifted one years ago (thanks Kate). Her scents are truly amazing. You can't go wrong snagging one of these for mom. Lord...
---
• delta girl gift • for her • gift guide • gift idea • mother • mothers day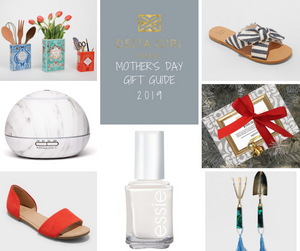 I love my 3 kids. They are BY FAR the best thing I've ever made 😉 And now that I'm a mom – Mother's Day means SO much more. But sometimes (::cough:: like THIS YEAR::) – I'm so busy that I FORGET about my own momma – or my momma-like friends – and need a QUICK Hail Mary gift. Don't judge – you know you've been there too. Okay, so here are a few of our faves that are sure to save your Ace. Don't worry- they're ALL available at either Amazon or your local Target or printable from our...