• clean • modern • new • transitional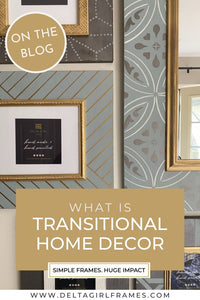 2020 brought changes to all homes...included the home of
Delta Girl Frames
. So as we adapted, we also refocused our design aesthetic. Transitional decor for the win.
---
Friends! I am SO excited to FINALLY share with you the fruits of our labor… we've been working for MONTHS to revamp our website! New frames, new sizes, more information, more inspiration, and more options for you!! Trying to decide which Delta Girl Frames you'd like to add to your wish list for Santa? Create an account, build your wish list and send it to your special someone – hint hint:: hubby. Or want to gift your bestie with a gift you KNOW she'd love – you can now order both printed and digital Delta Girl gift cards! Never panic...
---
• new • new patterns • pattern options • patterns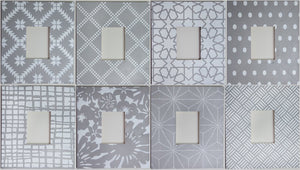 There are 8 new patterns available in our shop! Meet Cement Tile, Checkmate, Constellation, Diamond Dot, Graph, Mod Floral, Tin Punch, and Tuxedo Tile. FRAME PATTERNS Cement tile:  Checkmate: Constellation:  Diamond Dot:  Graph:  Mod Floral:  Tin punch:  Tuxedo Tile:  ORDER Have fun designing your own frame in our create your own section, or book a design consult and let us do the work making something for that empty wall that's ready to be filled. Remember: Delta Girl Frames are hand-made from high quality pine and hand-painted using Sherwin Williams and Benjamin Moore paint. No two frames are exactly alike. Expect unique sanding, glazing and...
---
• gallery wall • inspiration wall • new • new inspiration • office • office gallery • persnickety • vision • vision board • wall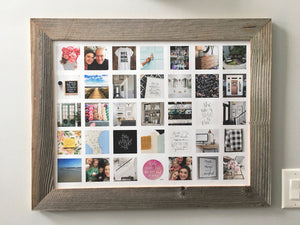 YOU GUYS, YOU GUYS, yoouuu guyyyssss.  We have to take a moment here to swoon over the early front runner for our 2018 crush-Persnickety Prints. We have been doing a lot of growing and changing over this last year-personally and professionally.  Kids, moves, military life, growth in business….just your normal mid 30s adulating life stuff happening over here.  One of our goals is intentional growth.  We want to set big goals and live them out loud.  You know how sometimes you take classes or attend seminars and they as you to do something and you laugh inside because you KNOW...
---
• in then works • new • web • website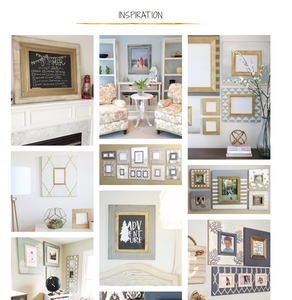 Oh friends.  This new website.  We're still all swooning and learning and creating and making final adjustments to it around here.  We have a couple of small items still in the works but we wanted to make sure you all knew about ALL of the amazing details and extras currently available! Oh, hey drop down menu!  We are all so busy, we wanted to make sure not to have to add yet, another email into you life.  In the past, if you loved the frame you saw pictured, but wanted a different size, you had to email us, we had...