• Canvas • chalkboard • cork board • frame • picture frame • pictureframe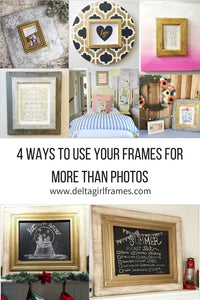 Around Delta Girl Frames, we love taking art, reinventing style and being purposeful with our designs. We're HUGE fans of the mix and match style. Getting creative is what makes us tick. Giving our frames more than one purpose and allowing them to serve your homes and your lives to meet YOUR needs is our love. While we're talking, have you checked out our Instagram hashtag #shareyourdeltagirl just yet? Show everyone the creative ways that you make Delta Girl work in your homes to suit your style and the way you live! We wanted to share a couple of super...
---
• calendar • calendar frame • collaboration • Kern and flourish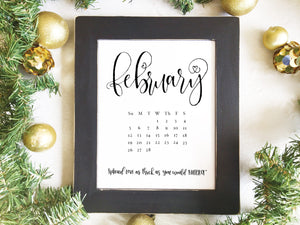 We've been working on this new gem for a long time now and we're so excited to get to launch it on Cyber Monday!!  Welcome our limited edition Delta Girl & Kern + Flourish 2017 Wall Calendar! We're constantly on the look out for those awesome gifts under $100 (heyyyyy sister in laws…….here's your go to idea!!)  We decided to keep it simple and clean and offer the Delta Girl frame in three colors that will work with ANYONE'S decor.  You choose from a black, white or gold frame and thats it.  The frame is an 8×10, 2″ DGF classic...
---
• christmas gift • delta girl gift • gift card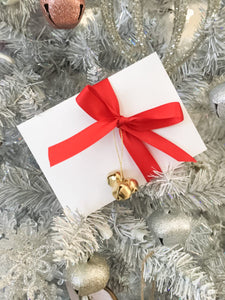 Dear Husbands (or boyfriends, moms, sister in laws, mother in laws, and dear sweet friends… ), We've saved you from the online santa panic. Search no further — Delta Girl has got you covered.  And we've worked hard to make it super easy for you.  Our gift cards make the perfect grab and go gift for anyone in your life (moms, teachers, sister in laws, and friends).  Its perfect for that person who you know loves DGF but you don't know exactly which frame to add to their gallery wall.  The new bride who's just starting her wall collection and needs to...
---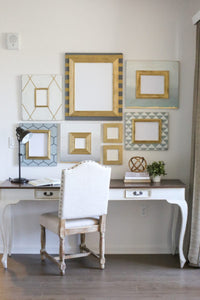 THE APPLICATION PERIOD IS CURRENTLY CLOSED.  PLEASE SIGN UP FOR OUR EMAILS TO BE NOTIFIED WHEN THE PROGRAM IS SEEKING NEW APPLICATIONS! Well, friends, we're about to try something new and crazy this year and we're hoping you're going to LOVE it!  We are launching a pilot program that we're calling our Brand Ambassador Program.  Basically, our walls look like swiss cheese because of all of the nail holes in them and our husbands around these parts aren't *completely* thrilled with the constant "can you fill the holes and paint it" upkeep:)  So, we're trying a Brand Ambassador Program on for size to instead...
---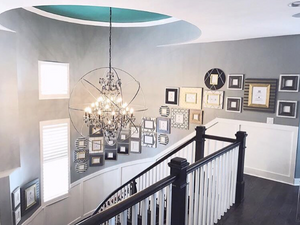 Hello our loves-just incase we haven't told you recently, we think you're kind of great.  We're so in awe with every design consultation and every custom gallery wall that goes out.  Its you that makes our hearts go thump-thump and so we want to say thanks and show you some of our most recent designs! Up first, our beautiful 16 Piece Neutral Stairwell Set.  This stairwell set is one of our favorites.  Its a perfect mix of neutrals with tons of mix and match sizes.  You can hang the whole set together in a stairwell or long hall or break...