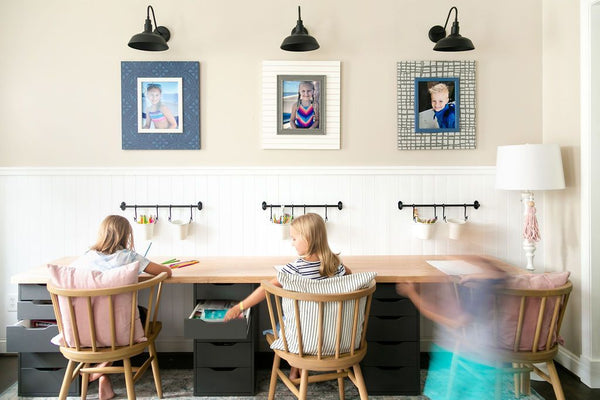 Your dream gallery wall is just one click away.
As southern mommas we KNOW that your family, and your home, are THE most important thing in your world. Creating the perfect gallery wall to display you favorite memories and pieces is our most favorite thing. Ever.
We get it – you want them to be perfect, and you definitely want them to reflect you. If you're not exactly sure which colors/patterns/arrangement are best for your space ....
Let us help! 
Schedule a consultation below to set up a phone consultation with our lead designer. You will discuss your vision for your space, what pieces you're looking for and all of the available options for your custom collection. Wholesale discounts are NOT applicable to custom design consultations.
Purchase a design consult
PURCHASE A CONSULTATION
First step is to purchase the design consultation-see that handy purchase design consultation button above? Click it and add to cart!
BOOK YOUR CONSULTATION
Next, you'll select a day and time for our one-on-one 30 minute design consultation call. Once you've purchased the consultation – book your meeting day/time and complete your consultation worksheet.
LET'S CHAT
During our design consultation, we'll discuss your answers from the design worksheet – review photos of your space – talk about colors, patterns, and vision for your space –so that we ensure we design exactly what you're looking for.
LET'S GET TO WORK!
After our call, the design team will create a to-scale engineering layout plan for the space – the layout will showcase the suggested frames, layout and spacing to fit your exact space, as well as an estimate for the proposed layout.
FREQUENTLY ASKED QUESTIONS
Q: What if I have NO CLUE what I want?
A: YAY! That's where we come in. We'll have an actual real live phone conversation – talk through your hope for the space – what colors speak to you – and then we'll do the hard work putting together something cohesive that brings all your favorites together without you having to do any of the stressing. We got this.
Q: What is included in a design consult?
A: Our consultation includes a 30-minute design consultation with our lead designer, a to- scale wall layout of your space with at least two design options, and the opportunity for two revisions. This means you'll not only have the chance to talk with us, but the ability to SEE options for your space and walk through revisions – ensuring you get a look that matches exactly what you're looking for.
Q: How can I be sure I'm going to LOVE the design you suggest?
A: Our design consults are our FAVORITE part of our business. By starting with a phone consultation, we get a better sense of what you're looking for, your budget and your thoughts about your space. Then we create layout options for you so that you're able to see options, and select the look that feels right for you. Finally, once we decide a layout option we then overlay a color and pattern plan so that you're able to envision the entire collection and how it'll look in your space. We make changes as we go – but always a fun and effective way to create a gallery wall without the stress and headache. Let us help!
Q: What details do you need in advance?
A: Whatever you've got. Once you purchase you'll complete our design worksheet to give us a quick sneak peek into the space (size, wall color, budget, etc.). Not sure of the details yet? Don't worry – we love working with a blank slate too and are happy to help you create the vision as we go!
Q: What's the average price range?
A: Here's the best part – we'll design a solution for you to meet your exact budget. We've worked with hundreds of clients on a huge range of projects from deciding a single beautiful statement wedding frame, to elaborate statement circular staircases – either way we'll offer up options that meet both your budget and your vision.
Q: How long does the entire process take?
A: The faster you book your consultation appoint, approve your design options, and finalize your color pallet – the faster the process. Custom collections typically ship 3-4 weeks from the date of our first discussion.
Q: Do I have to purchase a set right after the consult?
A: Nope – you'll have the design and can purchase in phases, or through gifting season as you're ready to get started.
Q: Wait, this sounds too good to be true… what's the catch?
A: None actually. It's a literal no brainer. Design consults are our favorite way of creating new gallery wall designs. We get to understand the look you're hoping for, then get to apply our knowledge and love of color/pattern/design to create something totally new that helps bring fun and ease back into gallery walls.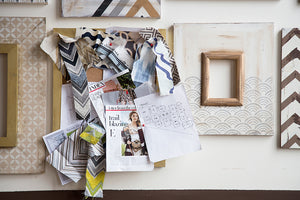 Let's get started!
Just click the "add to cart" button below, finish checkout, and we'll be in touch!
All consultations start at $40 for a single-space consultation. Total cost of gallery collection depends on the size of your space as well as number of frames selected and the size of frames.
We will discuss your vision, budget, and goal for the space more in depth during your design consultation.
Regular price
$50.00
Unit price
per